AMBA launches annual Multiple Birth Awareness Week to raise awareness of the importance of providing information and support to multiple birth families.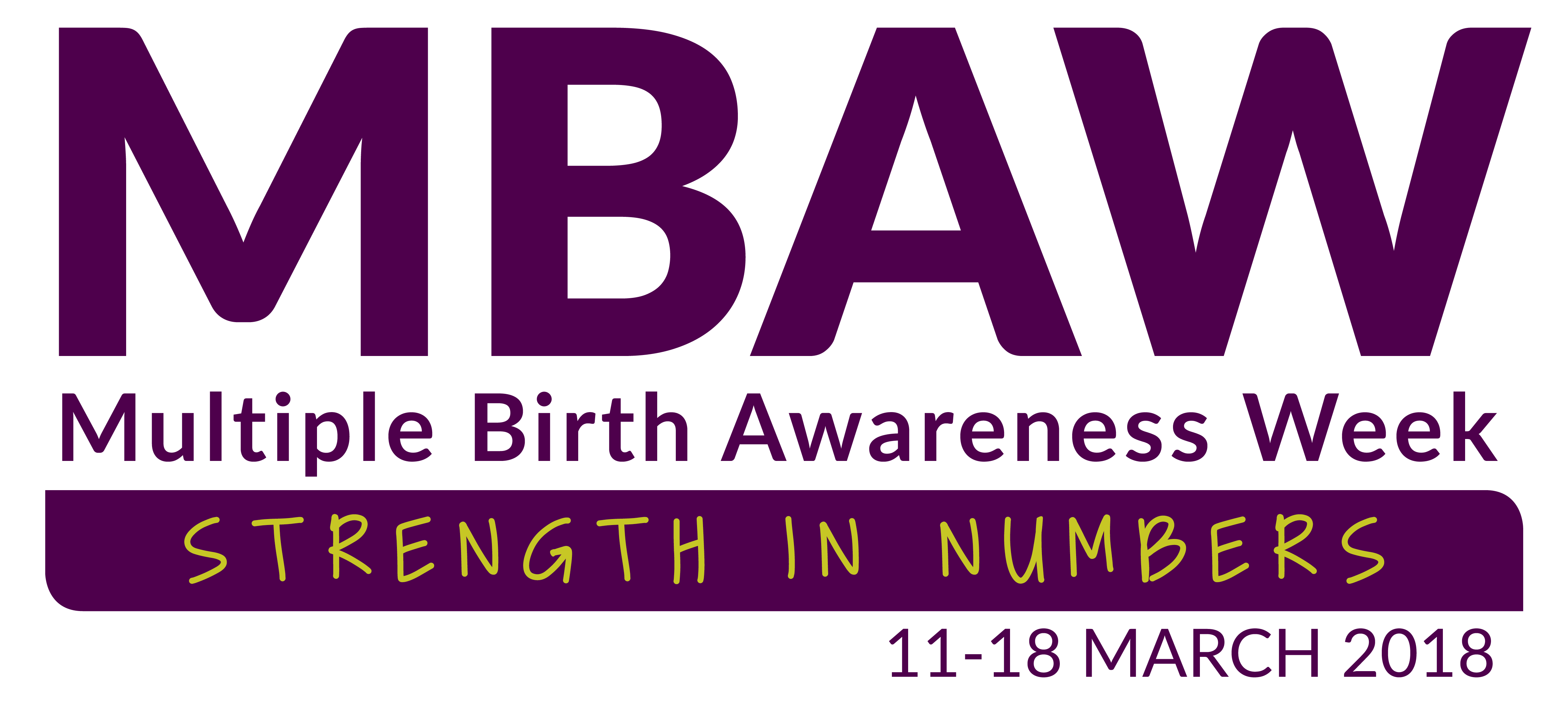 The Australian Multiple Birth Association (AMBA) today announced the theme for this year's Multiple Birth Awareness Week (MBAW), running from 11th to 18th March 2018. The annual week‐long event centres around running community events to raise awareness of the important work done by AMBA and local clubs around Australia in providing vital support to multiple birth families. In 2018, AMBA is focusing on raising awareness around the importance of the support network for families and individuals.
The theme for Multiple Birth Awareness Week (MBAW) 2018 is 'Strength in Numbers'
Sunday 11th to Sunday 18th March 2018
AMBA Chairperson, Ashlee Tenberge said: "To AMBA, strength in numbers represents what the group is all about. It's about giving families with twins, triplets or more, strength by providing information and support. It's about connecting these families with a community of over 5000 other families of multiples so that they know they are not alone."
Many families with multiples have travelled, or still are travelling, a long and difficult road. The task of carrying, delivering and raising two or more children at once is extremely demanding with many associated risks and challenges.
4,375 total multiple births in 2015
Up to 65% of all multiples are born preterm (80% if triplets or more)
Low birth weight occurs in 50% of all twin births, and 95% of triplet and higher order multiple births
15% of identical twins are affected by Twin to Twin Transfusion Syndrome
These are the numbers that unite multiple birth families. These are the numbers that give strength to AMBA's cause. A cause about providing more support to families with multiples across Australia. 'Support from those who know'.
We encourage families, schools and support organisations to discover more by visiting www.facebook.com/AustralianMultipleBirthAssociation.
AMBA has a growing list of events for MBAW around Australia; we invite you to contact us or go to the AMBA Club Finder to find a contact for your local AMBA club or to organise a photo of a local family with twins, triplets or more.
Media resources: MBAW2018_Media_Release.docx
Themes were introduced in 2013 and have been a great way of raising awareness of the important work done by the Australian Multiple Birth Association and local clubs around Australia in supporting families and the multiple birth community.
2017
"Born a multiple; also an individual". In 2017, we focused on raising awareness around the individuality of multiples; that even though they share a special bond as multiples, they are still unique individuals.
2016
"Leave no Family Behind". In 2016 we're working to build a stronger multiple birth community to ensure all families are connected with much needed support and community.
2015
"T.E.A.M. – Together Everyone Achieves More" acknowledging the teams that are involved in helping to raise twins, triplets or more and showing how, by working together, we can help families to thrive, not just survive. The 2015 MBAW theme was carried through to state seminar's and the recent AMBA Convention.
2014
"You're not alone". The theme was to recognise there is growing evidence that getting involved in a support group such as AMBA can have real benefits to the mental health and coping skills of parents.
2013
"Getting social", acknowledging that clubs are taking advantage of social media to connect their members with an active community network and support – there always seems to be someone awake to answer a question.