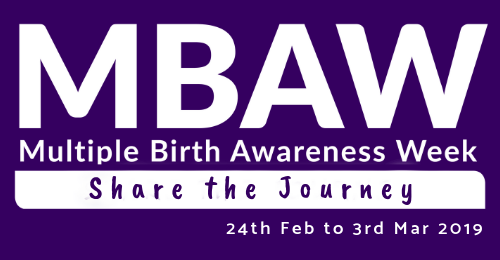 At Convention 2018, the AMBA Board launched the MBAW 2019 theme of 'Share the Journey'. MBAW 2019 also has a revised date, bringing it forward - it is now from the 24th of February to the 3rd of March.
The journey of carrying, delivering and raising two or more babies at once is no easy feat and a task best shared with a trusted and supportive network. AMBA helps families build these essential connections by linking them with community, information and support..
The theme for Multiple Birth Awareness Week (MBAW) 2019 is 'Share the Journey'
24th of February to the 3rd of March 2019
Many parents of multiples feel isolated and overwhelmed due to their unique situation. Mental health issues occur at a much higher rate in parents of multiples. A strong sense of belonging is essential for good mental health and wellbeing. AMBA fosters these connections by linking families to a community of local multiple birth families.
Those who actively 'share the journey' with their peers often develop strong bonds and lifelong friendships through the shared experience of parenting multiples and the many unique joys and challenges this brings.
By getting involved in club activities such as information sessions and playgroups, parents will have the opportunity to share their stories, knowledge and skills as well as offering words of reassurance and encouragement that build confidence and a sense of belonging.
At AMBA we know that parenting multiples is a journey best shared.
Each day of MBAW we will be sharing a story from one of our member families highlighting the unique journey that parents of multiples encounter. For those wishing to share a memorable experience with the wider community, please refer to "MBAW2019 - Share your Experience" . Submissions to be provided to Daniel at allies@amba.org.au (due date 15th February 2019).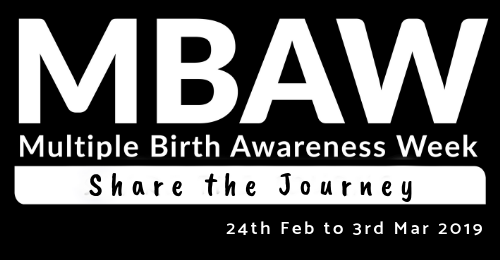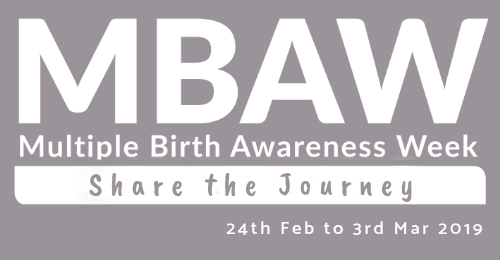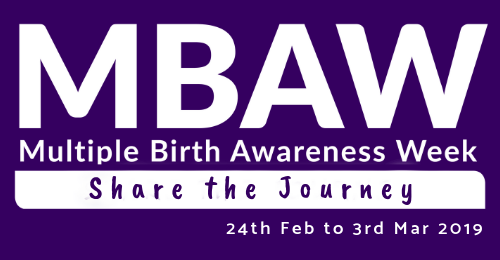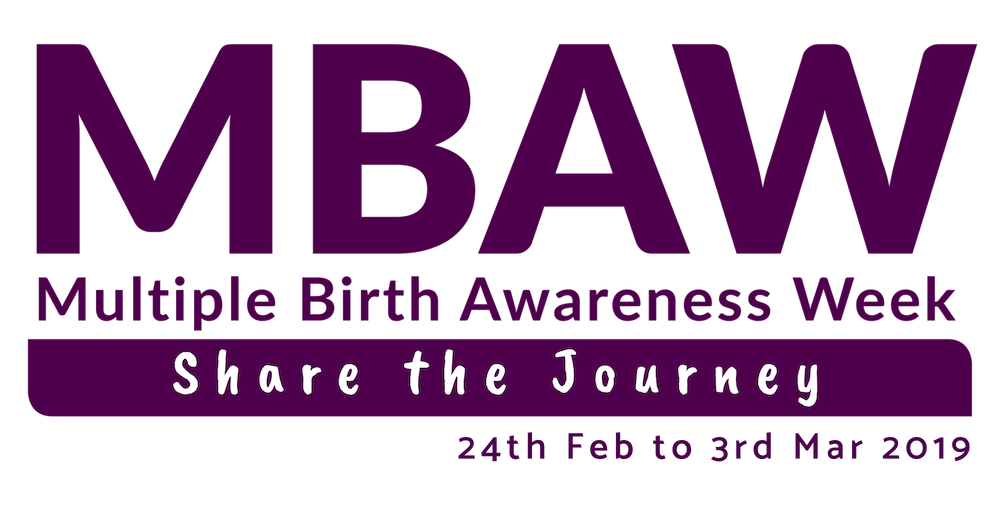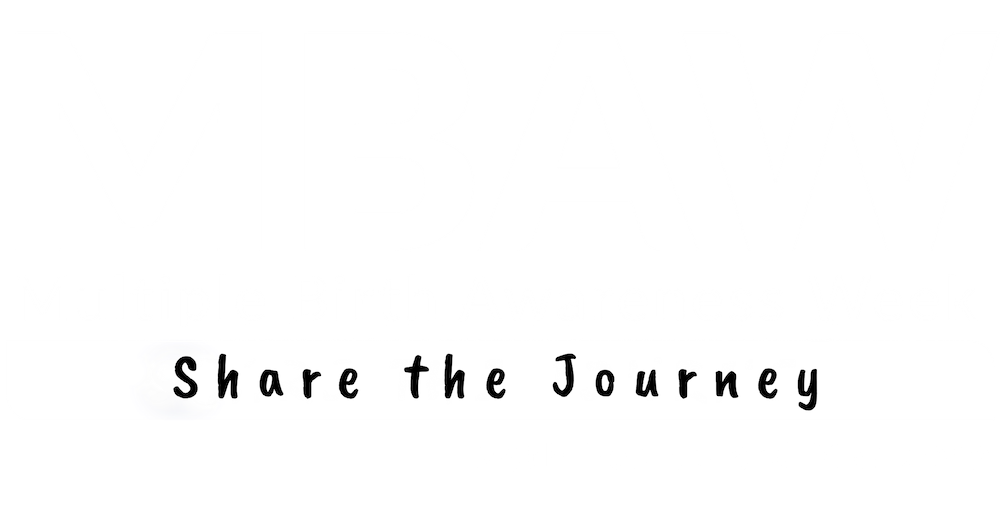 Themes were introduced in 2013 and have been a great way of raising awareness of the important work done by the Australian Multiple Birth Association and local clubs around Australia in supporting families and the multiple birth community.
2018
"Strength in numbers" is about giving families with twins, triplets or more, strength by providing information and support. It's about connecting these families with a community of over 5000 other families of multiples so that they know they are not alone.
2017
"Born a multiple; also an individual". In 2017, we focused on raising awareness around the individuality of multiples; that even though they share a special bond as multiples, they are still unique individuals.
2016
"Leave no Family Behind". In 2016 we're working to build a stronger multiple birth community to ensure all families are connected with much needed support and community.
2015
"T.E.A.M. – Together Everyone Achieves More" acknowledging the teams that are involved in helping to raise twins, triplets or more and showing how, by working together, we can help families to thrive, not just survive. The 2015 MBAW theme was carried through to state seminar's and the recent AMBA Convention.
2014
"You're not alone". The theme was to recognise there is growing evidence that getting involved in a support group such as AMBA can have real benefits to the mental health and coping skills of parents.
2013
"Getting social", acknowledging that clubs are taking advantage of social media to connect their members with an active community network and support – there always seems to be someone awake to answer a question.