At the 2018 AMBA National Convention, we launched the AMBA Member/nonMember Survey.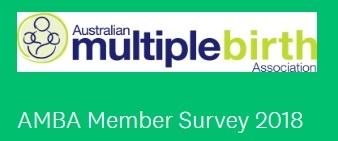 This survey is designed to get a snapshot of how members and nonmembers currently feel about their respective clubs (if a member), how they found out about the clubs, what benefits they receive, etc.
The information provided in the survey will allow AMBA to ensure that we are currently on target with the current goals, and will help guide the strategic direction of AMBA over the next 3 years. Survey results will also be made available to club committees to assist with future development of activities and events.
The link to the AMBA Member survey is below (due date 30th January) and takes less than 10 minutes to complete: